Graeme Sparkes is the author of three memoirs : Beyond Tijuana and The Red Island, both travel narratives, and You Never Met My Father, which is an account of growing up with a parent who had a lifelong mentally illness.
His first novel, Macaulay Station, is now available from ICOE Press and will soon be available from bookshops and online. A kindle version is on the way. In 2016, Macaulay Station received a commendation in the Fellowship of Australian Writers' Jim Hamilton Award for an unpublished manuscript. Recently he received first prize for the same award (2019) for another manuscript, Death of an Author.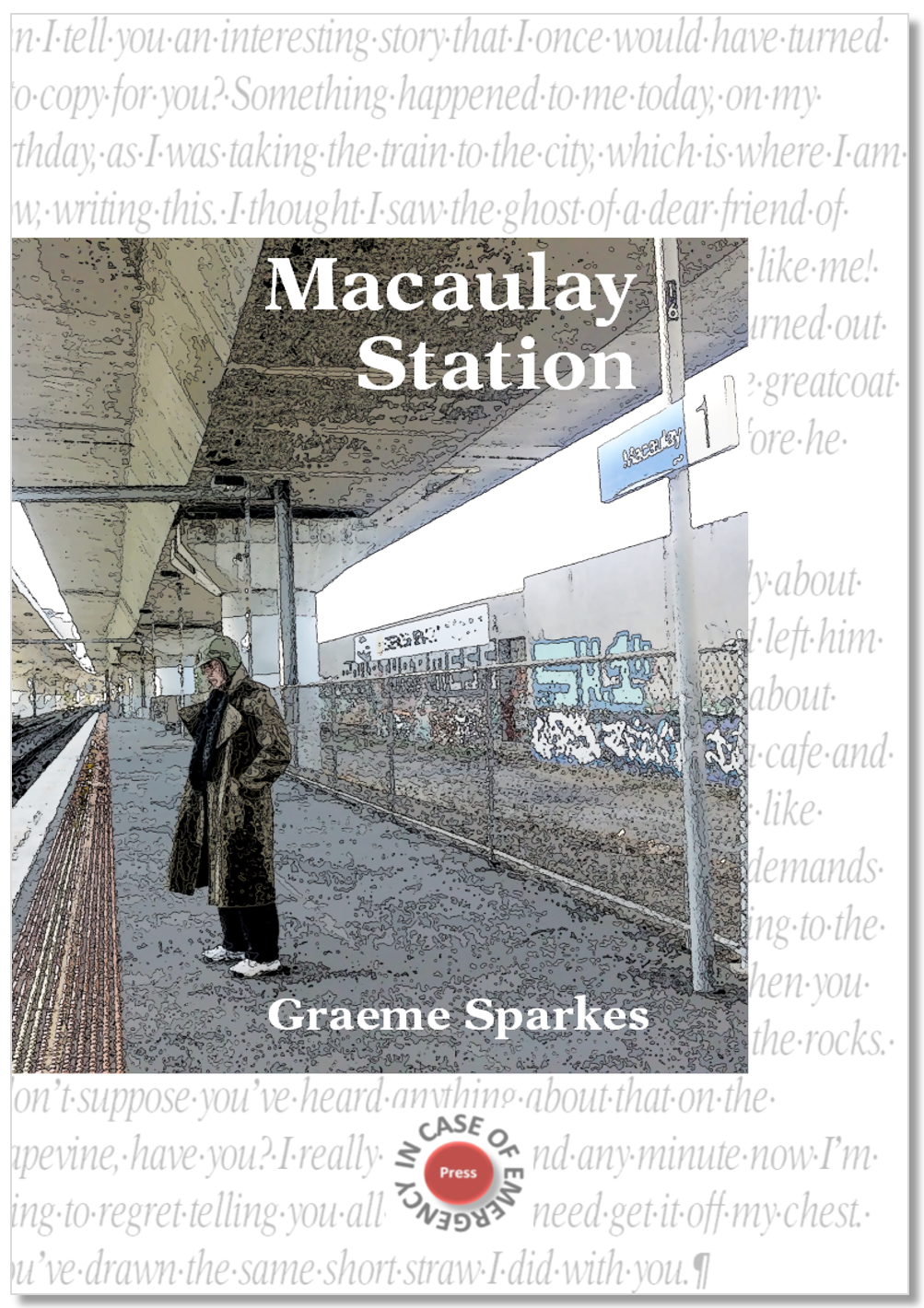 Macaulay Station is a lament and a celebration. Frank Munro has lost his close friend Charlie, dead just one year, his career is a mundane casualty of the technological revolution, his youth is a memory, another casualty of the tyranny of time.
Frank Munro has had change thrust upon him. He's trying to adapt. Once an award winning journalist, Frank has been put out to pasture, but he is fighting to renew his purpose, renew his life, and save the woman he loves from her disastrous infatuation.
Can a conversation with a dead man on Macaulay Station point the way?
A novel for anyone who has glimpsed the future and didn't like what they saw.
Place an order at ICOE Press